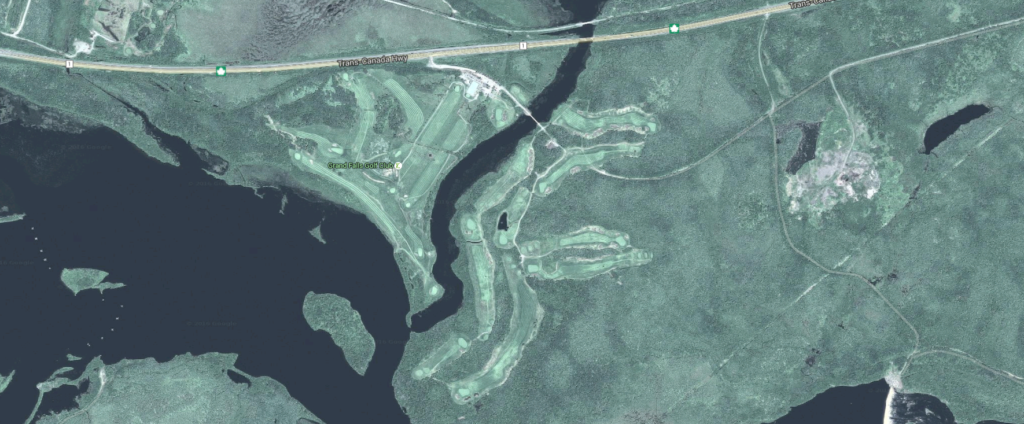 In 1905 construction began on the paper mill and town of Grand Falls. The Anglo-Newfoundland Development Company, as part of the development, cleared land for farming at the intersection of the Exploits River and Rushy Pond Brook. In 1924 some local enthusiasts started a golf course with six holes on the site of the former farm. It shortly became a nine hole facility and remained so until 2004 when nine holes on the opposite side of Rushy Pond Brook were officially opened.
The original nine is generally flat and open with small greens. The new nine has much tighter fairways bounded by the forest on both sides and the greens are large.
The prevailing southwesterly winds can play havoc with approach shots.
The course presents four par 5s, 9 par 4s and five par 3s with white tees and red tees.
President:     David Pelley

Vice President:     Andre Gill

Secretary:     Harold Butt

Finance:     Anita Kelly

Club Captain:     John MacSween
Ladies Captain:     Lisa Glavine

Director:     Doug Evans

Director:     Keith Antle

Executive Director:     Mike Browne